Deep River Lutheran Church (1902)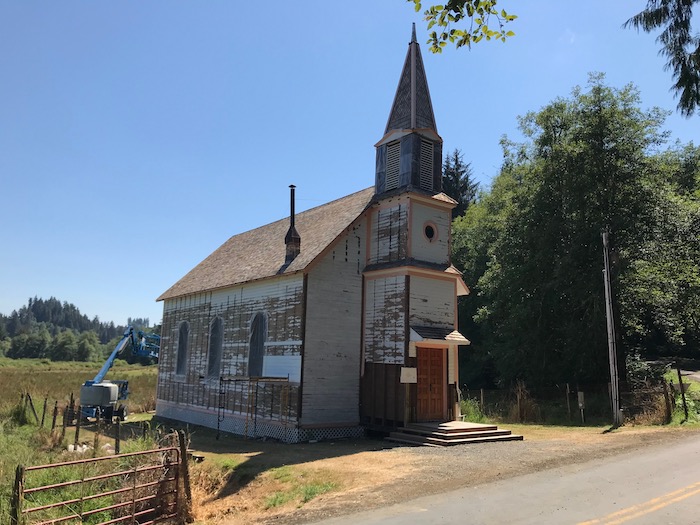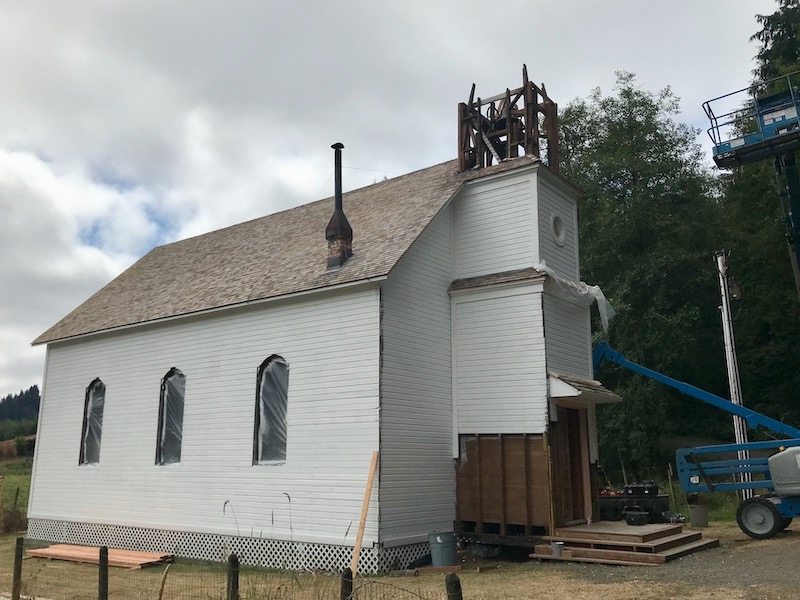 This historic church is being restored. Too many soggy winters have taken their toll.
You can be part of this project by making a financial contribution.
Mail check to:
Deep River Church PO BOX 1, Rosburg WA, 98643.
Please join us with your contribution!
😀⛪🌻🏅Darlene & Rodney Ammer, Annette Bolsar, Delores & Patrick Carlson, Carol Ervest, Lucia LaRocca, Victor & Wendy Liguori, Eva and Ron Malerich, Nancy & Peter McGuire, Byron & Judith Miller, Brandon Novoselić, Darbury & Krist Novoselić, Robert Novoselić, Nick & Dee Nikkila, Richard Powers, Amelia Raine, Alan & Ann Richards, Richard & Mary Stender, Loretta Smalley, Debbie Timmons, Pam Morgan Vandeveld, Chris Wallace.
👊👋👌👍👏👐💪📣🔔

Story in Wahkiakum County Eagle.
☆ ☆ ☆ ☆ ☆ ☆ ☆ ☆ ☆ ☆ ☆ ☆ ☆
From the book Early Churches of Washington State by Arnold and Esther Pearson (1980 University of Washington Press)