Latest / News Archive
November 23, 2020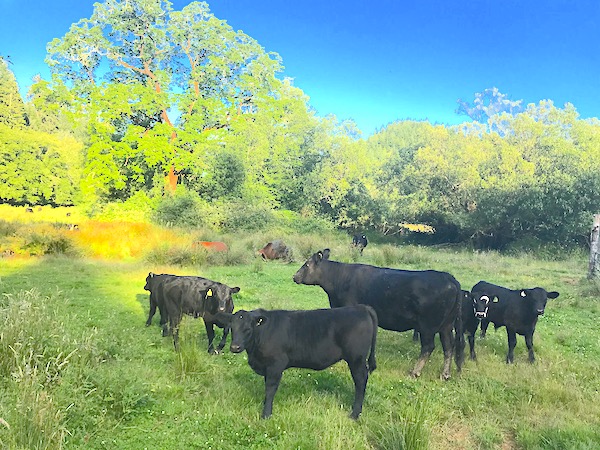 In this video, I play guitar. The images are from Cartoonneros
* * * * *
November 11, 2020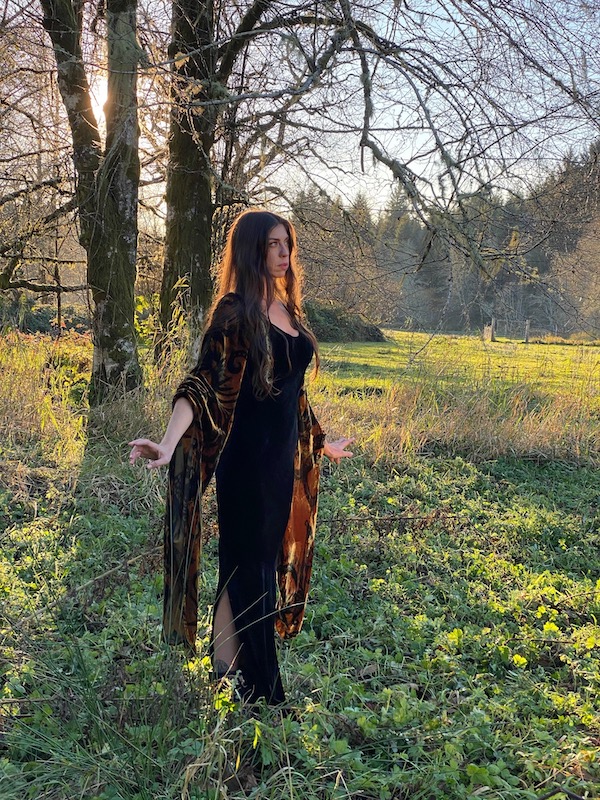 Jillian and I created a video last week during some fine fall days in Deep River. Thanks to Darbury Denim for the silk velvet gown. The music is a remix of "Sasquatch" by Giants in the Trees drummer Erik Friend. It's the "FriendlyWood Mix".
* * * * *
There is a new biography on Julia Butler Hansen by John C. Hughes, published by Legacy Washington. Hansen was a powerhouse legislator, hailing from Cathlamet, Wahkiakum County. (Here is a link to a pdf of John Hughes' interview and biography your Yours Truly.)
* * * * *
November 5, 2020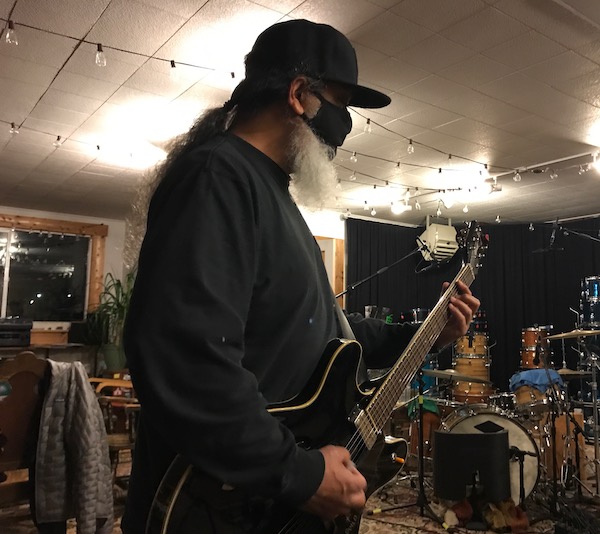 After many months of lockdown / separation, Giants in the Trees played together once again. Ascertaining where individuals moved about —or didn't— in the preceding weeks, we felt a convergence was safe. In this video, which is promoting the new film "The Dark Divide", we collaborate with Dr. Robert Michael Pyle, as part of a virtual panel presentation regarding the Gifford Pinchot National Forest. We perform our song "Sasquatch".
"The Dark Divide" stars David Cross and Debra Messing—coming November 10.
* * * * *
October 20, 2020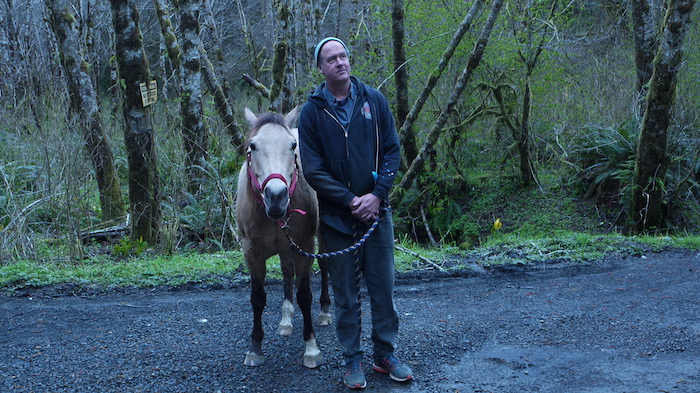 Here is an excerpt from the upcoming book by John Hughes about Julia Butler Hansen. The story is about Hansen's work on building Washington State's transportation infrasturcture.
Here is a link to a pdf of John Hughes' interview and biography your Yours Truly.
* * * * *
The Washington State Historical Society is seeking public participation in identifying monuments, markers, and plaques across the state that are imprinted with the Society's name. Our goal is to work with local communities and stakeholders to develop a full inventory of these historical markers and to audit them for physical integrity and historical accuracy, as well as evaluating whether they represent our mission and professional standards.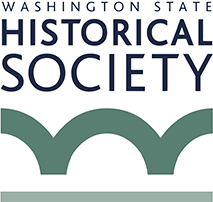 Sign up for the Washington State historical Society Online Conference this week—"CONTESTED SPACES". It's October 20 to 23rd. There is a fee for the full program but LIMITED ACCESS ,(3 Keynote Panels + Evening Programs) is available for free.
* * * * *
October 4, 2020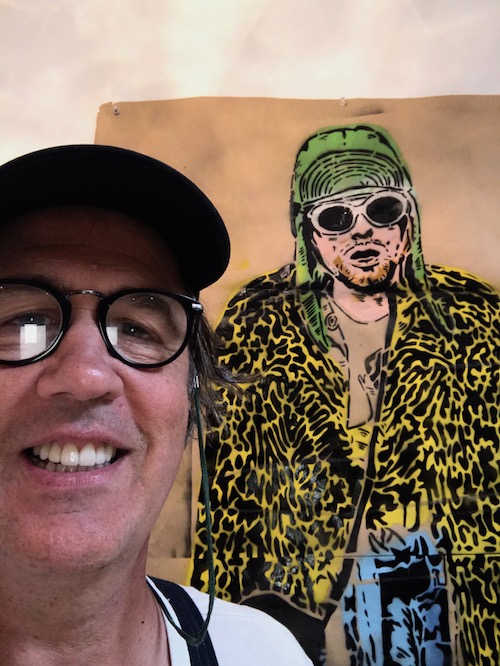 Here is a good article by Prof Seth Masket explaining why partisan primaries are not really an election. Masket is influential on my thinking about how we need robust political association in our country and how anti-party rules and laws actually make our elections and legislatures less transparent; allowing insiders to dominate. Here is my essay regarding his excellent book / study The Inevitable party
* * * * *
I am on the air this Thursday the 8th with KMUN radio. You can stream my program from most anywhere in the world, 1 to 3pm Pacific (2000 to 2200 GMT). I play a lot of vinyl from many periods of the Rock era. This week you can hear Buffy Saint Marie, Jarvis Cocker, Father John Misty, La Luz and others.
* * * * *
September 23, 2020
Here is Argentine Artist Cartoonneros animating a stencil of Yours Truly. I play the guitar.
(September 13, 2020)
Argentine artist Cartoonneros shared some images of his work with stencils. Check them out!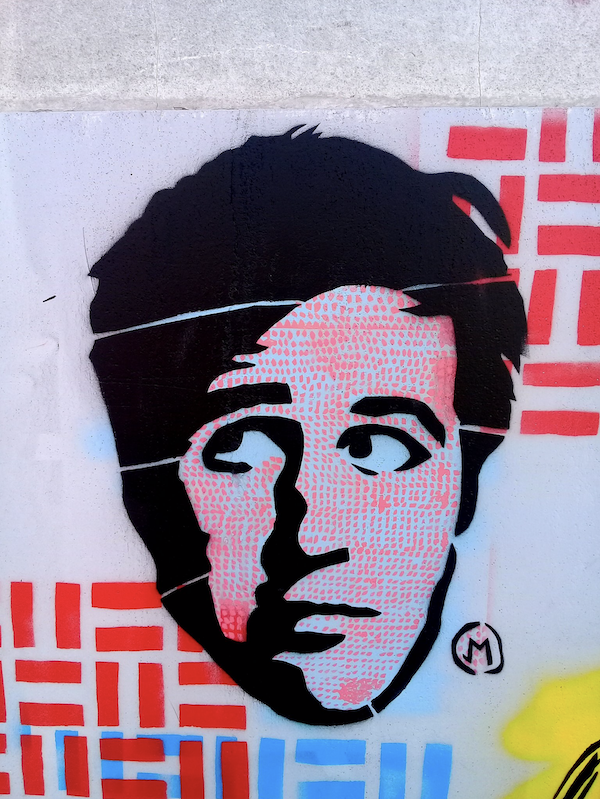 ---