Krist Novoselić
News Archive
January 30, 2021
NIRVANA 'SLIVER' COVER - FEAT: CHRIS BALLEW, ZANDER SCHLOSS, JAKE KILEY, DARRIN PFEIFFER, MIKEY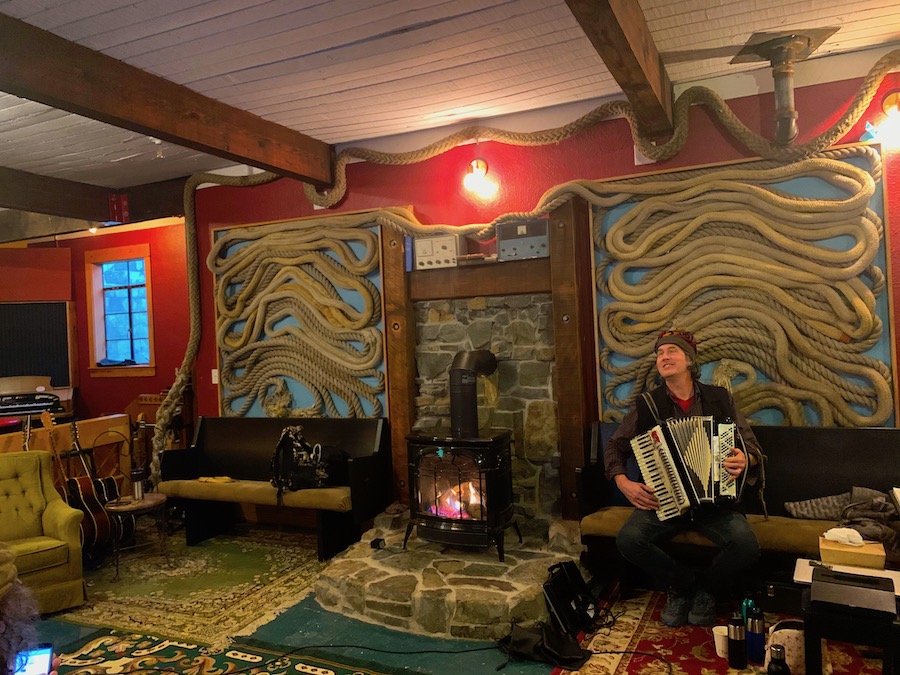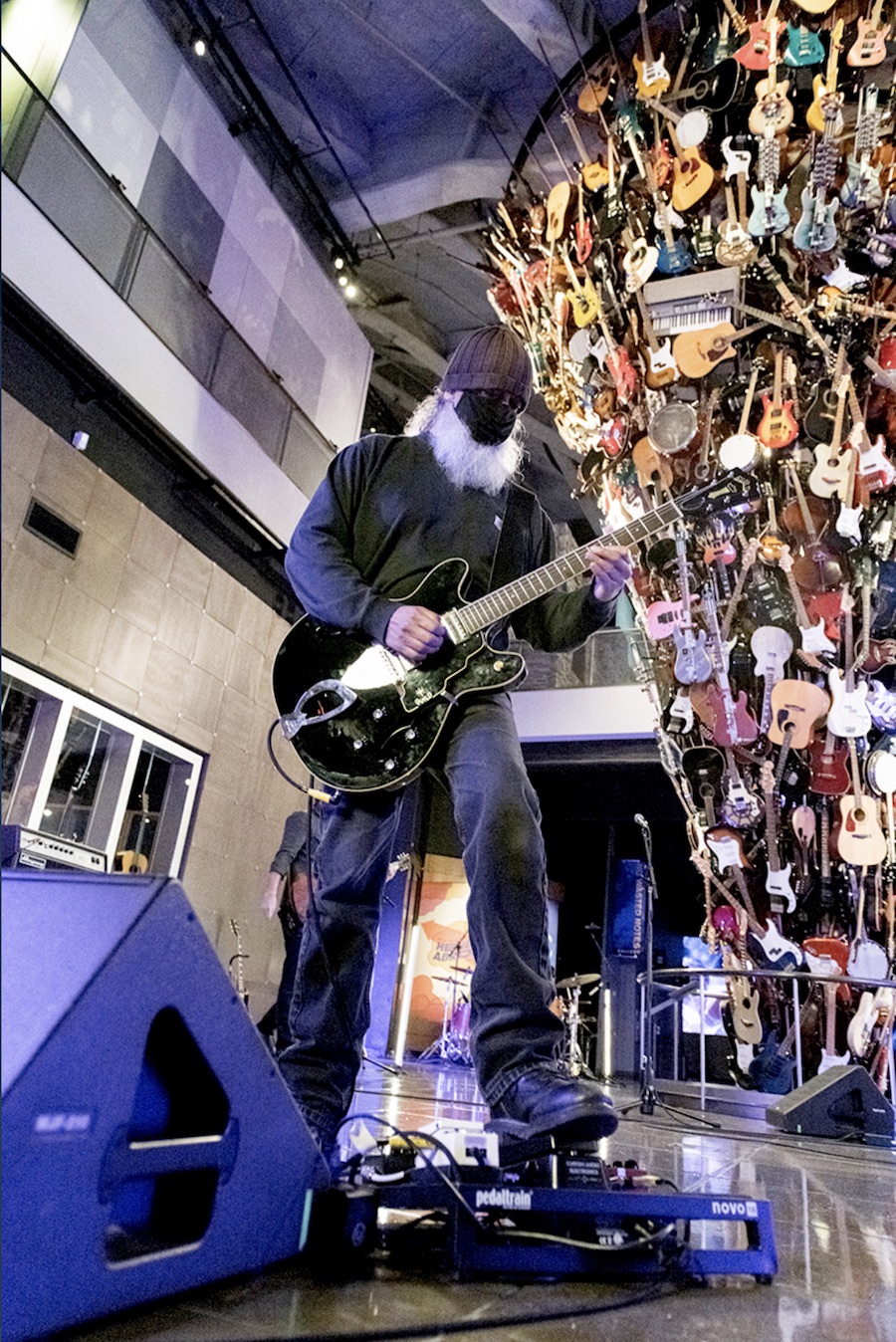 Kim Thayil Remembers in American Songwriter interview.
+ + + + + + + + + + + + +
January 25, 2021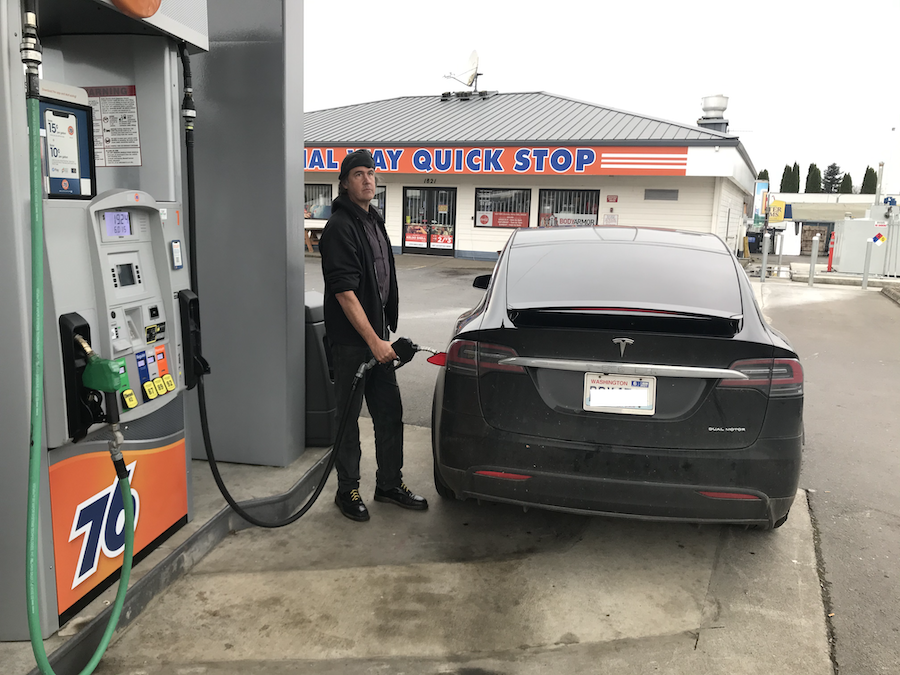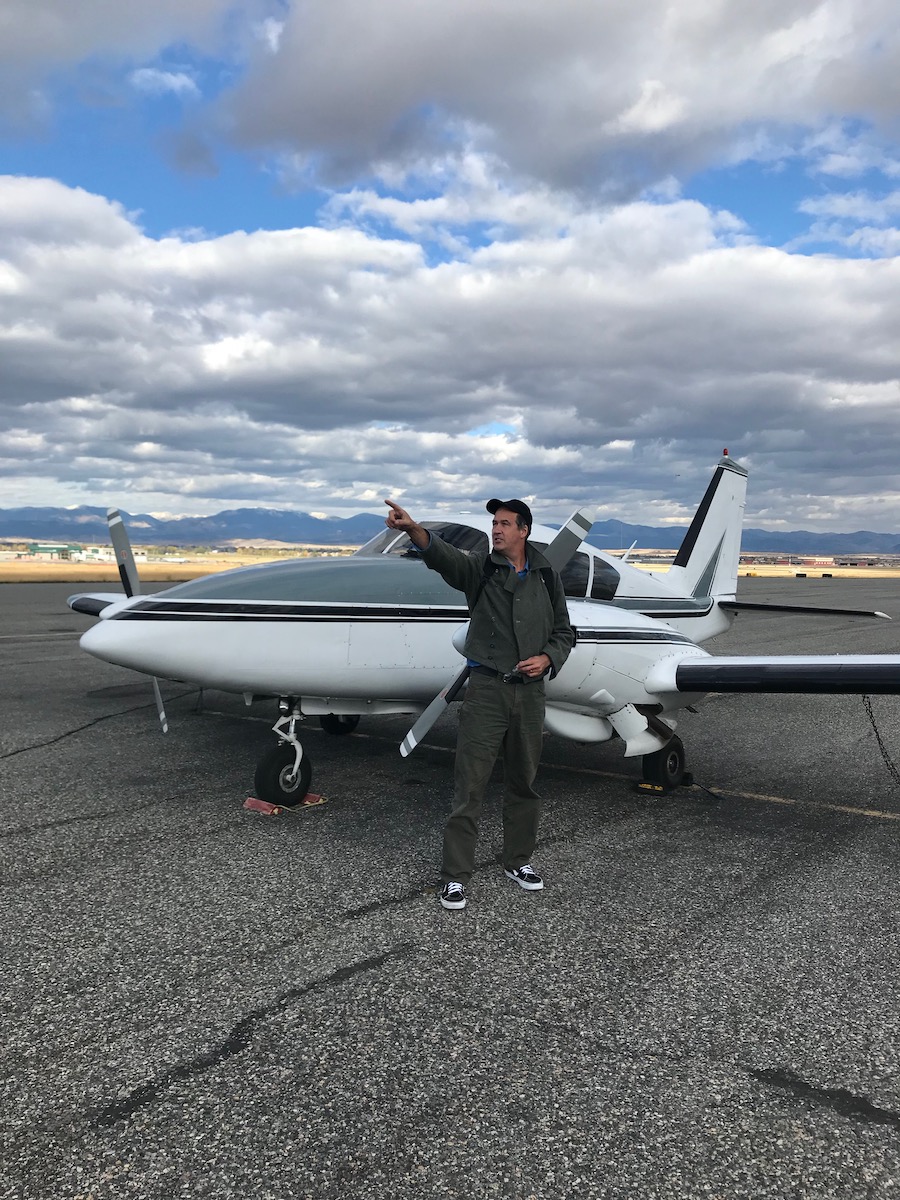 An archived stream of my latest bi-monthly radio show is availble for only two weeks after each broadcast. After this period, due to copyright rules (which I support) the show is gone from the stream. Listen while you can, then tune into next show which is January 28, when this show will be archived for two weeks; and the whole cycle starts again. Go to KMUN's site and scroll to DJ K-No in the "SHOW" list. Enjoy!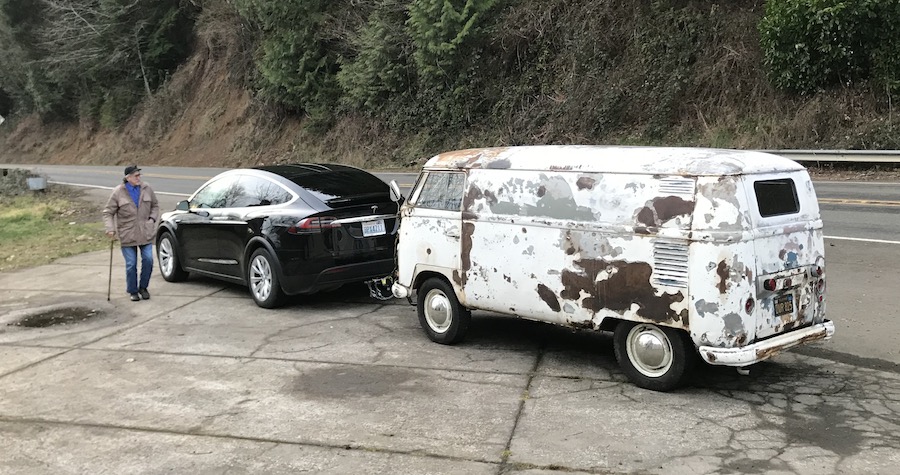 Tesla Van
Yesterday I towed my 1957 VW van with my Tesla. So, in some ways, it's a Tesla Van! My dear Pappy is checking it out.
+ + + + + + + + + + + + +
January 4, 2021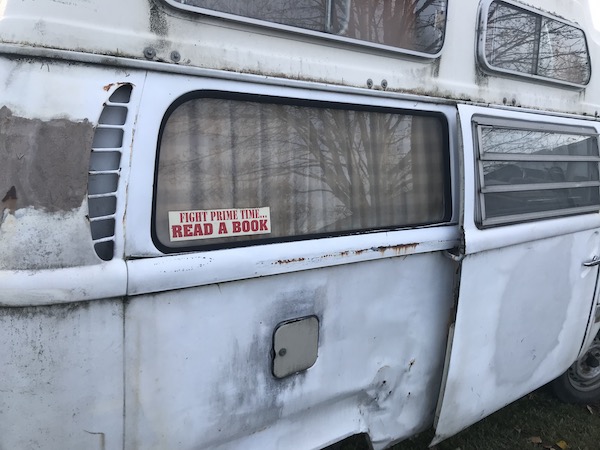 Redistricting in Washington: Part 1 (January 4, 2021)
* * * * *
December 23, 2020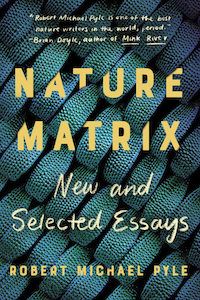 BOOK PERSPECTIVE: Nature Matrix: New and Selected Essays by Robert Michael Pyle, Counterpoint Press (2020)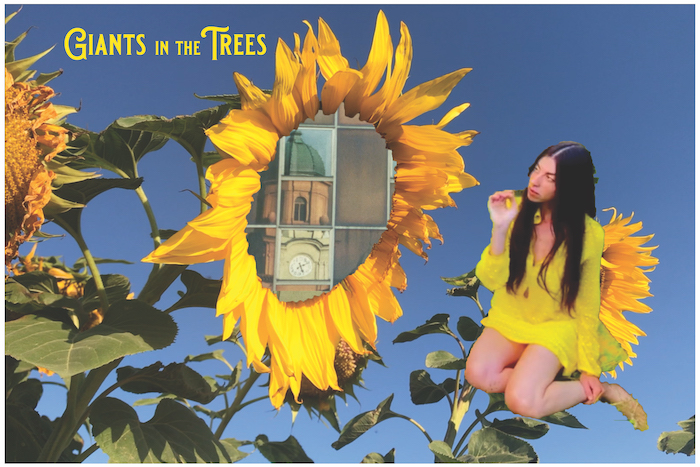 I recently created a couple of videos. One featured Jillian in a Darbury creation. We captured the images right off of my house. There are also images of Croatia, from 1998. This summer I had a pile off 8mm film digitized and this Moorish architecture seemed to fit the vibe of the video. After arranging the montage, I composed the guitar piece. The tuning is D/A/D/E/B/D — it's what I use on the Butterfly Launches from Spar Pole numbers: "Bretz's Flood", "Unintended Consequences" and "Notes from the Edge of the Known World".
Made another video for Grays River Grange with our Christmas message. (My look is from around 1962.) We did not have our traditional party this year—so made this video.
* * * * * *
December 10, 2020

Hello to anyone who is reading this blog. I started it a few months ago. It is 100% independent as I rent space on a server, and even write the HTML code myself.
Nearing the end of 2020 makes me think about this year. So tumultuous with the Covid, Kancel Kulture and other calamity infecting our society. I live in the luxury of peace and quiet. I finally realized that too much internet use / screentime has affected this reality. I also recognize personal compulsions are expressed when interacting with this keyboard and screen. For me, this is toxic and hence the term DIGITAL DETOX. I think it says it all.
So, instead of social media or watching YouTube videos on STOL aircraft or WWII Tiger Tanks, I play music, read and mostly go outside in the beautiful area where I live. I have read so many books, and want to review most for this blog — but the irony is that means more screentime! Nevertheless, will try to write a review or two. Am currently reading Nature Matrix by my Butterfly Launches from Spar Pole collaborator Dr. Robert Michael Pyle. This tome really is Pyle's manifesto; his plan for humanity to live with the world.
Nevertheless, since you are interacting with a computer at the moment, check out these YouTube videos of a performance I was part of. I had the pleasure of playing music with Kim Thayil, Jillian Raye, Jennifer Johnson, Jeff Fielder, and Ben Smith; performing "Drone" by Alice In Chains at MoPOP's Founders Award fundraiser. I love AIC's Rainier Fog album. When I was invited to participate, new AIC immediatley came to mind. To tell you the truth, I know how it feels when all you hear about is your work from thirty years ago. Indeed, I welcome any acknowledgement and am not complaining. I wanted to send Jerry, Mike, William and Sean a message; "You Rock and you still Rock"
The first video below is of the whole production. So amazing it was created among the Covid social crisis. And it seems like the safety measures used by the producers worked as I have not heard of any infections as a result of creating this wonderful collection of performances by very talented people. The second vdieo is our performance of "Drone".
* * * * *
---
(Krist Novoselić 2020 All Rights Reserved)