Krist Novoselić
News Archive
June 20, 2021
Happy Solstice. Your uncle Krist with Cirrus the knothead horse.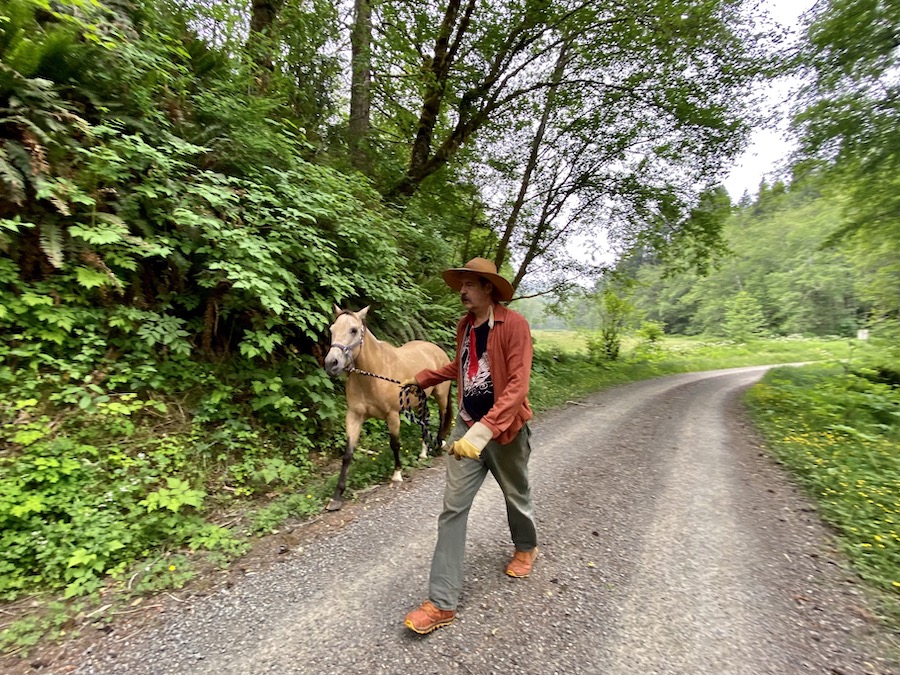 ~ ~ ~ ~ ~ ~ ~ ~
Ranked Choice Voting for New York City Democratic Primary nomination. Participate in RCV straw poll.
~ ~ ~ ~ ~ ~ ~ ~
June 7, 2021
Nirvana in Hustler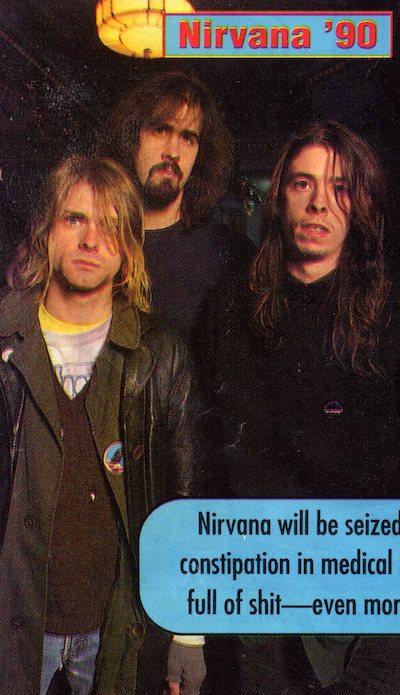 My recollections of visting the Flynt Publications building.
~ ~ ~ ~ ~ ~ ~ ~
May 30, 2021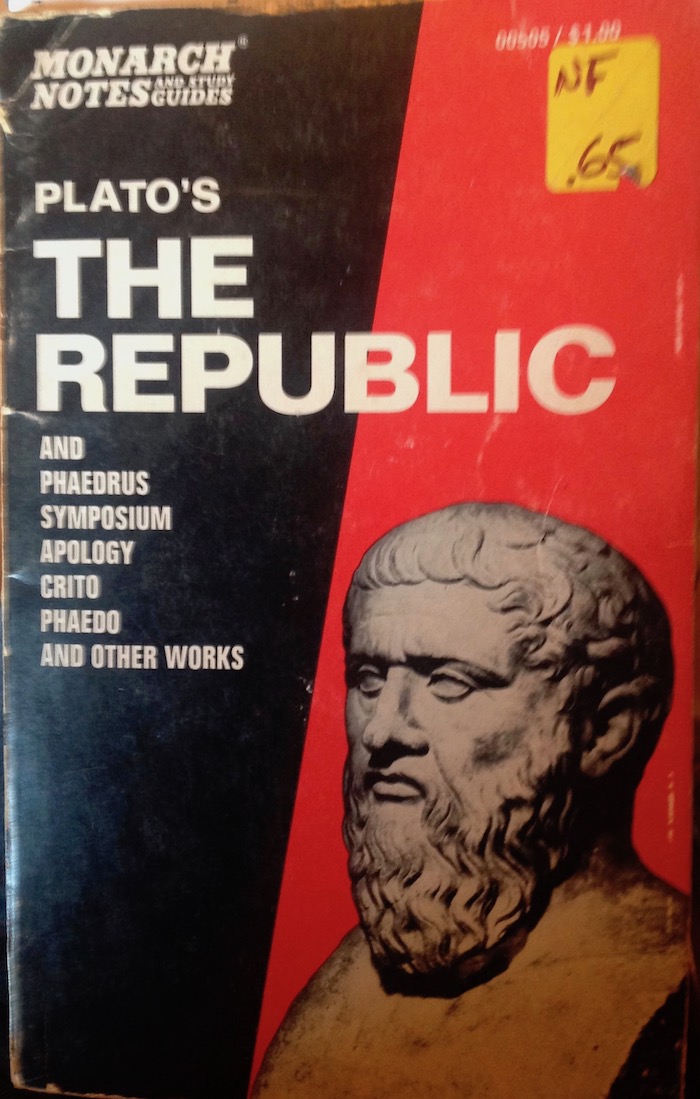 Picked up this book at the local little library. I connected with this paragraph:
"If the outstanding youths are corrupted who will be left, then, for the practice of philosophy but the mediocrities, attracted by the showy dignity of it all? These men have little to offer but sophisms. Other than these, there are a handful, here and there, devoted to true philosophy because they are fed up with the madness of the multitude and with the corruption of the political world (496 D). A man of this small minority can do little to correct the world, nor will he join its madness. He is content if he can cultivate his own garden and be left in peace. (Strange thoughts from an Athenian, they for whom public life was as natural as breathing.)"
~ ~ ~ ~ ~ ~ ~ ~
May 28, 2021
The Washington State History Museum features seldom-spotlighted history in Crossing Boundaries: Portraits of a Transgender West"
On May 29, the eve of Pride Month, the Washington State History Museum in Tacoma will open an original exhibition about transgender people in the West from the 1860s to the 1940s. The exhibition was created in collaboration with Dr. Peter Boag, an historian, author, and educator at Washington State University Vancouver. Crossing Boundaries: Portraits of a Transgender West highlights specific people who moved west and changed their activities, clothing, and behaviors to lead lives that fit more with their sense of self. Their life stories illuminate the exhibition's themes of visibility, identity, acceptance, and history – themes that remain significant in the queer community today. Through historic newspaper clippings and artifacts, Crossing Boundaries considers how westward migration provided these individuals and others with opportunities for self-expression and fulfillment.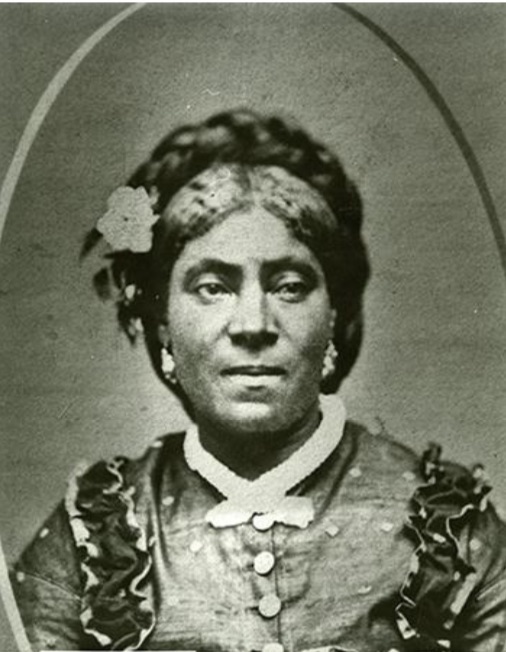 MOTHER GEORGE
Black settlers were the first to settle Idaho's Grays Lake Valley in the 1860s. One of the many people who came west was George Holmes, known as "Mother George." Mother George served as a midwife for many of the families in the valley, remaining in the area even after harsh winters drove many settlers out in the 1880s. She was believed to be of Black and Native descent. Although many people commented on her unusually large hands, it was not until her death around 1919 that those around her determined to their satisfaction that she had a male body. Image courtesy of Museum of Idaho.
~ ~ ~ ~ ~ ~ ~ ~
May 26, 2021
Wait here for Nirvana. I have Covid hair, or what's left of my hair. Nice vest Darka made for me.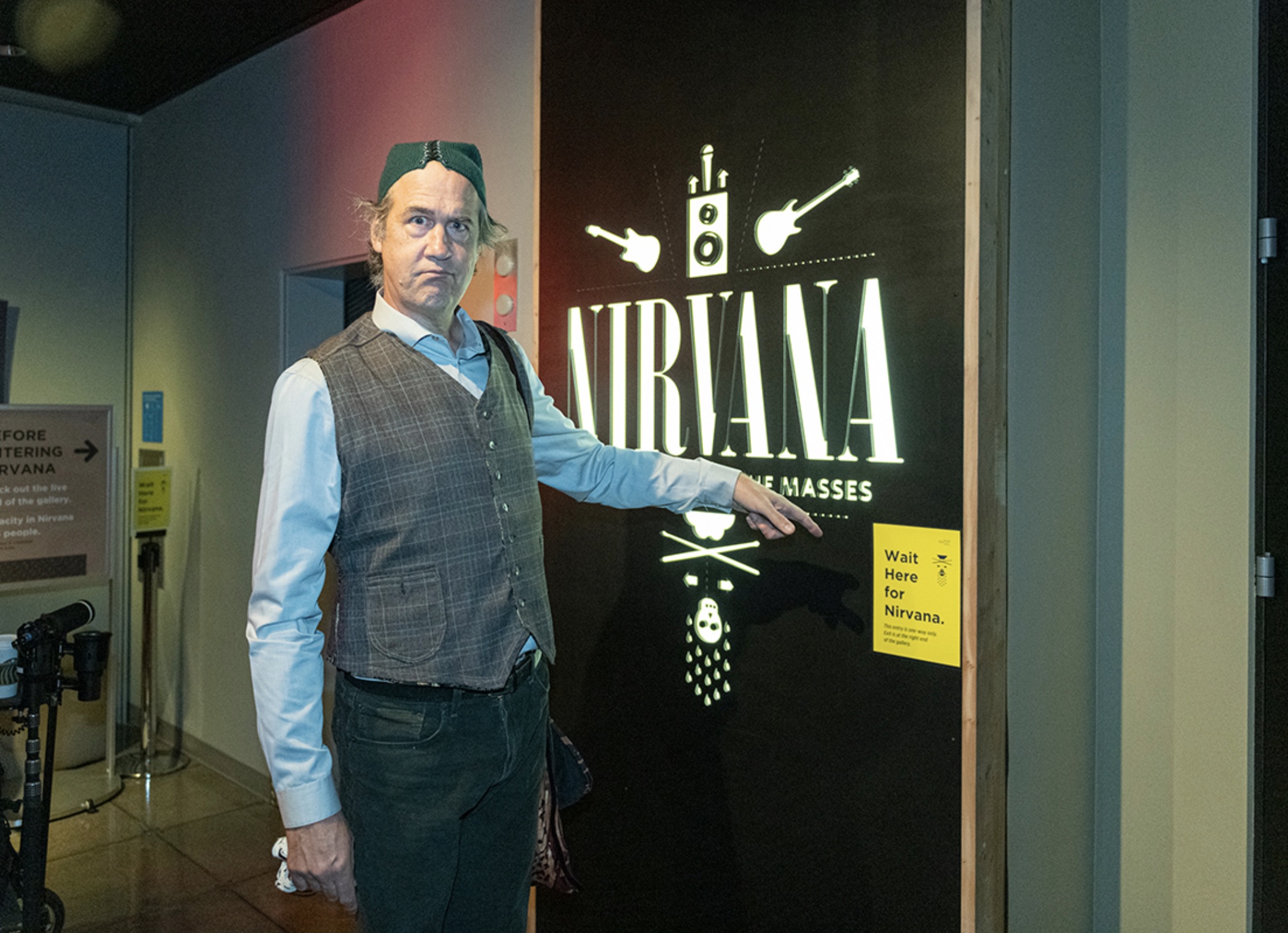 ~ ~ ~ ~ ~ ~ ~ ~
May 20, 2021
I found a small animal skull in the woods. A carnivore.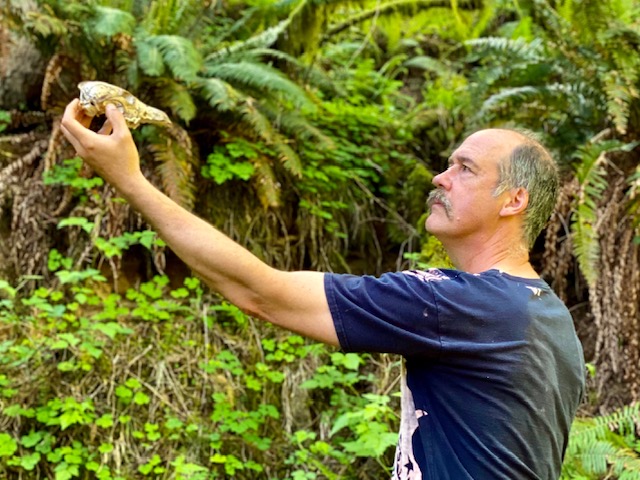 ~ ~ ~ ~ ~ ~ ~ ~
May 18, 2021
Washington State Historical Society Day of Remembrance Virtual Events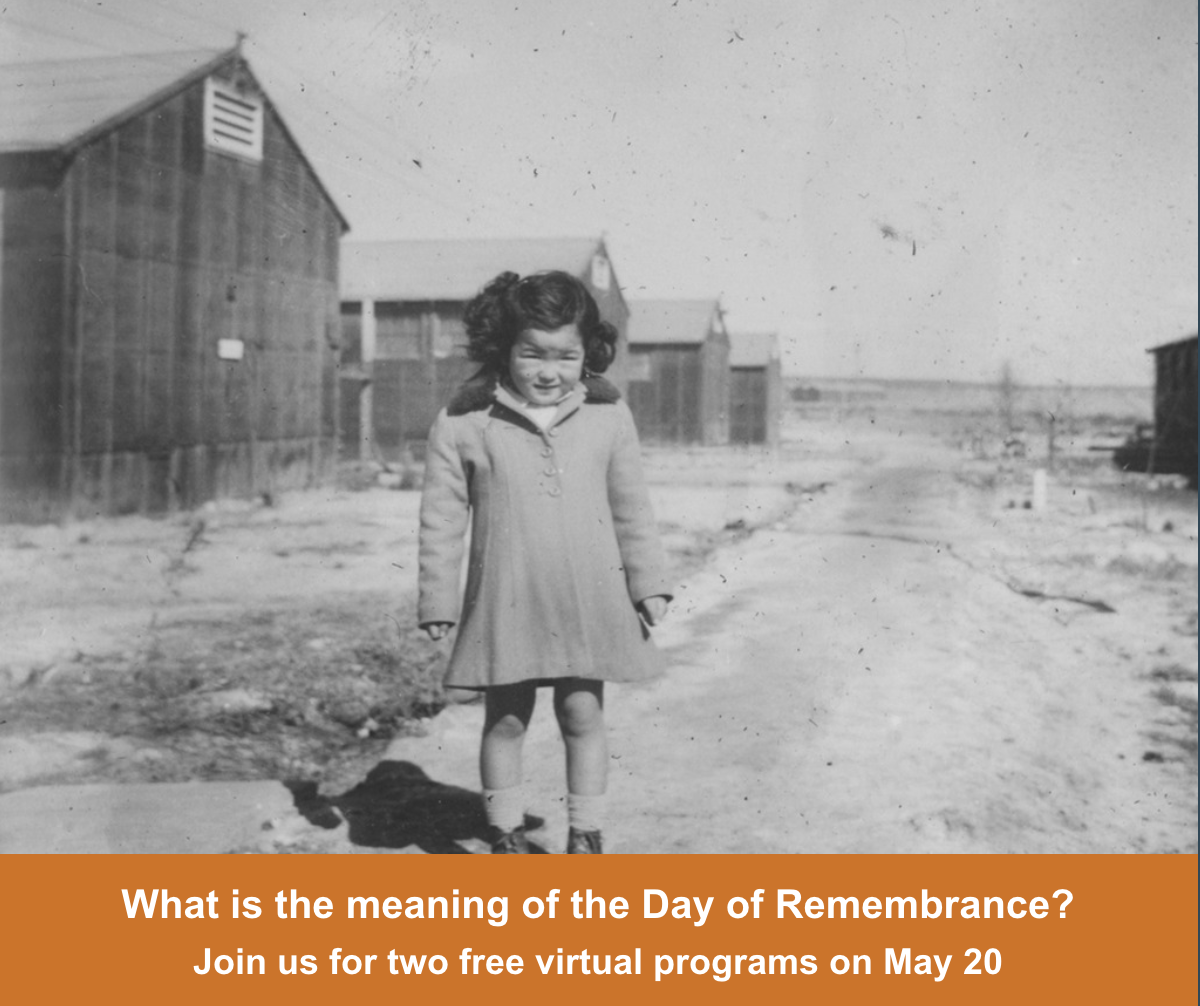 The Day of Remembrance (DOR) is an observance of the mass incarceration of Japanese Americans during World War II. On February 19, 1942, Executive Order 9066 was signed by President Franklin D. Roosevelt, authorizing the internment of Americans of Japanese ancestry. The internment camps were hastily constructed compounds surrounded by high fences and barbed wire, and secured by armed guards. Living conditions were dismal.
Please join the Historical Society and our partners for two FREE virtual programs on Thursday, May 20. To learn more. Click the links below for full details:
5:00 PM - See a performance of Never Again: The Story of the Japanese American Incarceration, presented by Dukesbay Productions. This play features a collection of first-person stories of people who were forced into incarceration camps during World War II. Over the course of several scenes, five actors will bring this powerful history to life.
7:00 PM - UWT Scholarly Selections panel discussion, "Never Again is Now: Japanese American Incarceration, Anti-Asian Violence, and Immigration Detention in the 21st Century." A group of accomplished scholars will lead an engaging discussion about the history and meaning of U.S. government surveillance of Japanese Americans and World War II incarceration, in relationship to contemporary issues of anti-Asian violence, immigration and labor, private detention centers, and border patrol. Informed by history, we will address relevant questions about democracy and civil liberties, neoliberal policies, citizenship, and American identity. Panelists will also consider the possibilities of solidarity between social justice movements for freedom and equality, including Black Lives Matter.
~ ~ ~ ~ ~ ~ ~ ~
May 16, 2021
I was born 56 years ago today. I am trying to take care of myself by living in moderation. I feel great! My dad is 85 and I am shooting for at least that amount of life. I am really grateful for all I have. Thanks to all of the fans of the music I have been part of in my life!!! I play a lot of fingerstyle acoustic guitar. I also love playing bass and accordion. Thanks to so many for all of the support!!!
~ ~ ~ ~ ~ ~ ~ ~
I love this song! My current favorite tune. I am a lifelong Donovan fan.
~ ~ ~ ~ ~ ~ ~ ~
May 6, 2021
Bomb - Hits of Acid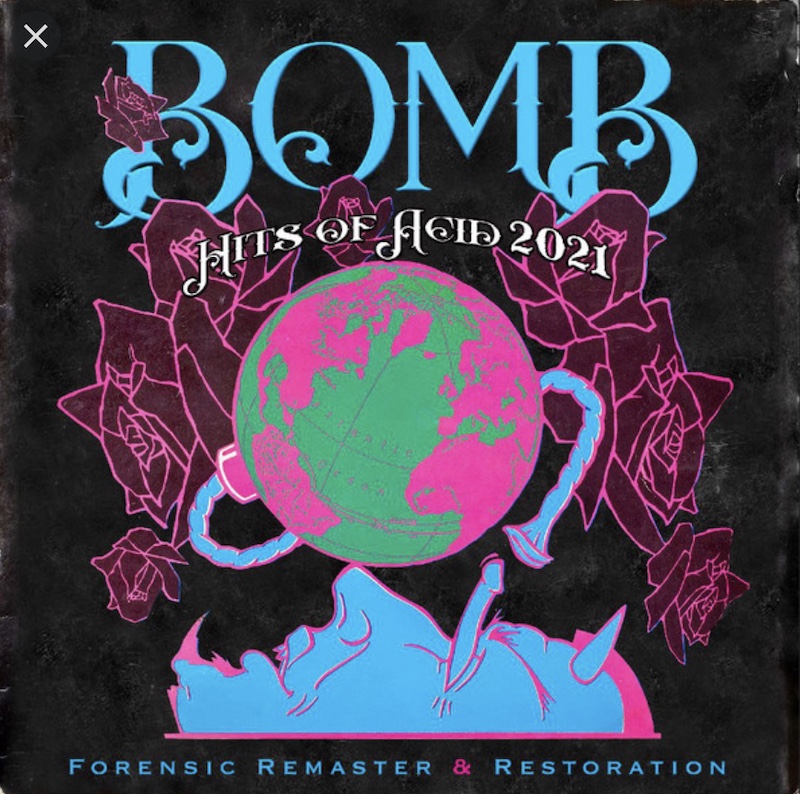 I reflect on this lost, recently reissued, Grunge masterpiece.
~ ~ ~ ~ ~ ~ ~ ~
May 5, 2021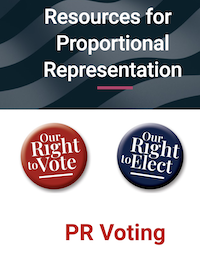 PR VOTING GREAT NEW INFORMATION SITE FOR PROPORTIONAL REPRESENTATION
Public non-academic resource library of original material, and a "reference librarian" - Howie Fain - available to help you locate whatever you might need from it. The main purpose of this site is to have this free content readily available to anyone working to make ours a more representative democracy. Or, anyone merely curious about proportional representation, who should start out with the core Principles of Proportionality & Disproportionality.
Fain also provides customized research and consulting services to promote and advance PR in the United States. Modest fees, with sliding scales; if what you need to know isn't here already, He can help: no job too small, large jobs welcome.
Specializing in historical and contemporary voting system research and analysis; use of proportional remedies in Voting Rights litigation; and electoral system reform generally, including technical and implementation elements.
~ ~ ~ ~ ~ ~ ~ ~
* * * * *
---
(Krist Novoselić 2021 All Rights Reserved)